STORY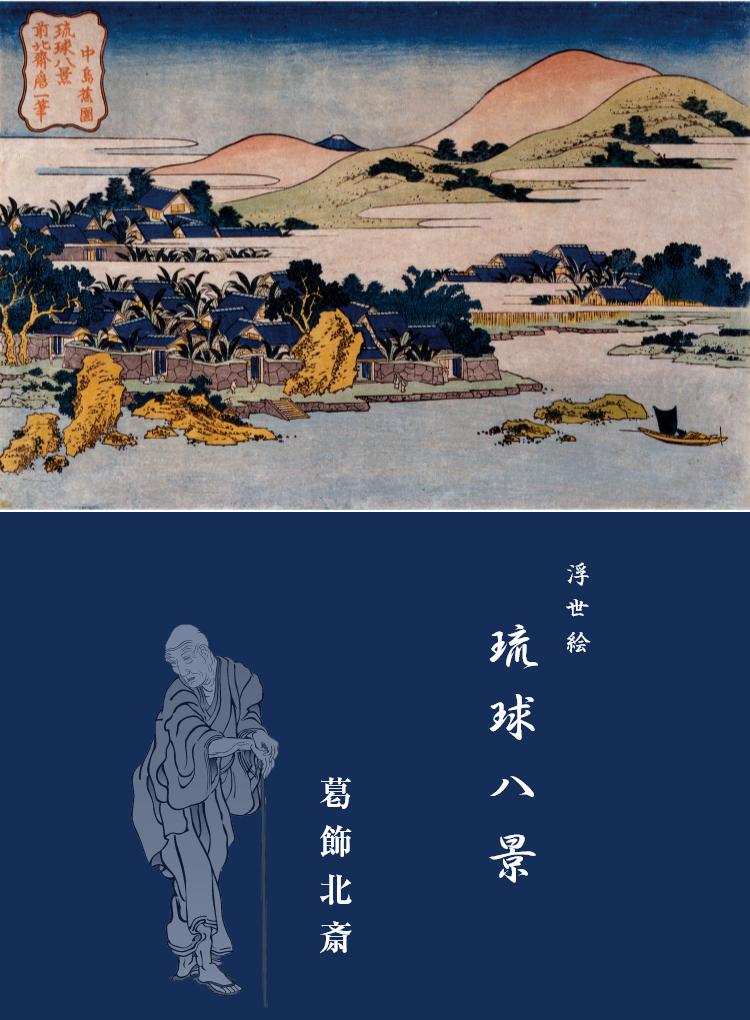 Nakashimashoen ("Banana Garden at Nakashima") from the Ryukyu Hakkei ("Eight Views of Ryukyu"), Urasoe Art Museum collection
Asahibashi Bridge, a favorite of Hokusai
Katsushika Hokusai painted the ukiyo-e, Ryukyu Hakkei ("Eight Views of Ryukyu"), with the beautiful and flourishing land of Asahibashi in mind.
In 1831, at the height of his career, Katsushika Hokusai completed the world-famous Fugaku Sanjurokkei ("Thirty-six Views of Mt. Fuji"). The following year, he painted the Ryukyu Hakkei ("Eight Views of Ryukyu").
Asahibashi, which is depicted in one of them, is known as a scenic spot representing the beautiful Ryukyu Kingdom and has also prospered as a strategic point for trade between China, Southeast Asia and Japan.
The land of Asahibashi has long been celebrated for its beauty and lushness, and has been handed down to the present as a place for exchanges of people and information where hearts and minds connect.

And in that location of Asahibashi is where the Okinawa Cellular Forest Building will make its appearance.